There are a lot ways to transfer files from A to B but which one is the right choice for $x$ bytes over a distance of $y$ kilometers? The actual problem was to transfer about 80 GB from my office to the office of a colleague, which was around 1 km away. We had a similar discussion about the way to exchange data as Randall Munroe (xkcd.com) drew in his xkcd 949 "File Transfer".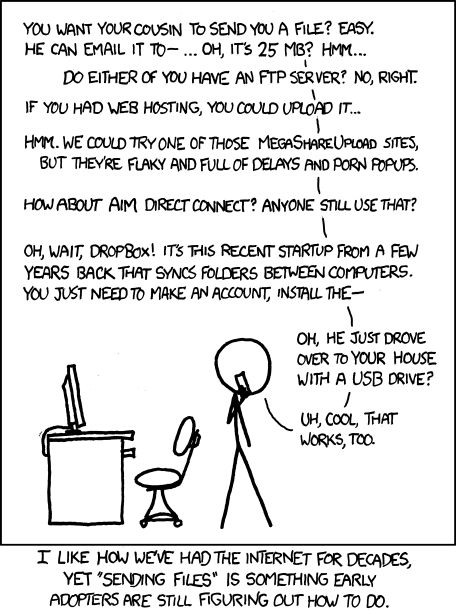 My solution was to compute transfer rates for different solutions, such that I can decide if I can sit or if I have to walk, drive or fly. By flying I mean pidgins with attached hard disk drive or the newer version of them, drones with hard disk drives. Take a look at the result and feel free to play around with it.
Compute transfer rates: Sit, walk, drive or fly?